Issue 20, See is Believing!  Visual Referencing and Memory
In the last issue, I wrote about eye contact and relationships, describing how important visual referencing is to building social thinking and feeling.  This issue will continue with the theme of vision but focus on how we build memory using our eyes.
Brainwaves is a monthly newsletter designed to create some "brainwaves" within my community of colleagues, friends and clients.
 It just so happens, that the topic of visual or social referencing was also a blog on the RDI® site recently.  Here is the great article that includes ways to work on social referencing…
http://www.rdiconnect.com/blogs/rdi-culture/archive/2014/01/15/thinking-beyond-eye-contact.aspx
 How does this connect to memory?
Columbia University Medical Center (CUMC) researchers have determined that a small region of our brain (the hippocampus) plays a critical role in our ability to remember the who, what, where, and when of our daily lives.
http://www.integratedlistening.com/auditory-stimuli-forms-weakest-memories/
The "researchers tested memory … The participants listened to recordings of barking dogs, watched a silent video of a basketball game, and felt objects like coffee mugs that were hidden from view. When tested about how much they remembered anywhere from an hour to a week later, the participants were much worse at remembering what they had heard. However, they recalled the visual and tactile sensations at about the same levels, making this the first study to demonstrate that visual and tactile memory is nearly equal."
How do we use this information?
In occupational therapy, we do this by making things as visual as possible.  Many of these ideas are things that many of us already do to remember:
Role modelling or demonstration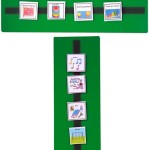 Make a list with words or pictures (visual schedule)
Use a big calendar to keep track of events or when planning steps in a project
Make signs as reminders
Setting out objects (such as clothing) as a reminder
Use envelopes with real money as part of a budgeting plan
Comic strip conversations using thinking bubbles
Social stories with real life photographs
In the Relationship Development Program®, we do this by focusing parents on  exactly what they are trying to teach their child within a particular situation  (for example, encouraging social referencing).  Then, I use the look, linger, label and log in strategies!
LOOK   Pauses (pause and wait for the child to look)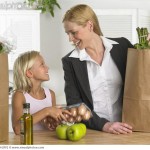 LINGER   Visual exclamation points to briefly hold the moment (use a smile or extended glance)
LABEL    Creating a catchy but personal phrase that matches the moment and goal ("wow, thinking with your eyes!")
LOG IN    Saving pivotal moments in photographs or video clips that can be revisited (capturing a picture of the moment of mutual facial gazing) 
    Using an object as a reminder of the moment if a personal photo is not available (this is great for the collector in you!) but be sure the object is relevant to your child!
Repeat!  Repeat! Repeat!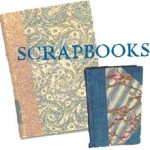 Store all of these in a memory scrapbook ("thinking with your eyes" scrapbook)
    Place the scrapbook in a central location and review these moments often and be sure to try to re-capture the emotion of that moment (embodied episodic memory)
We know that children on the spectrum and many others struggle with storing emotional based episodic memories…when you ask them "how was your day at school?", they often really can't remember!   However, it is amazing how some of them can remember the exact date of your last trip to the zoo!